Dúné, Figurines and Burhan G. Ready for SPOT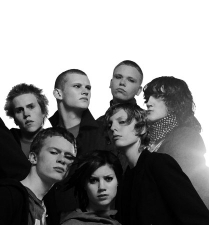 Dúné at SPOT – major European license
deal in the bag.


SPOT has already announced a long list of brand new acts from the Danish scene for this year's festival line-up. There is, however, also room for more established acts who have already achieved the breakthrough here in Denmark. Some of these have also embarked on successful international careers, as is very much the case with Dúné, Figurines, Burhan G. and Slaraffenland.
The youngsters of Dúné will arrive at SPOT with a newly signed license agreement with SONY/BMG concerning the release of their album in all of Europe (except for the UK, The Irish Republic and Denmark).With this contract and the one the band signed with Japanese Dreamusic in January, the future indeed seems bright for Dúné.
Figurines will return to SPOT after a couple of years of absence. These days the band is in France, and later this spring they have a bunch of new London gigs lined up. And in these two countries in particular, the response to the band's latest album "When the Deer Wore Blue" has indeed been very positive.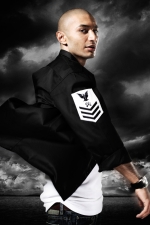 Burhan G Danish r&b with
international appeal.

In quite another genre we have Burhan G: "the closest we get to an international r&b star in Denmark", as one critic put it after his autumn release "Breakout".
Last but not least, Slaraffenland has also been added to the line up. The band has just returned from the South By South West Festival (for the second year in a row) and with rave reviews of their gig in various music magazines and sites and even The New York Times!